Wedding Hair Inspiration: The Modern Chignon
Whether you are attending a high-end event or want to feel extra special, there's nothing quite like having an elegant hairdo. The modern chignon is the perfect wedding hairstyle for any bride to be looking for something classy and timeless. From subtle-yet- stunning variations that can be dressed up with diamonds or pearls to exotic updos standing out from all angles – this beloved look can elevate your entire wedding look from good to grand! Learn about the beautiful possibilities of the luxurious chignon, whether you plan on styling it yourself or enlisting professional help!
Ways to style a modern chignon updo for your wedding day
Add a bit of texture: Give your chignon updo an extra boost of modern style by adding some texture. Create volume and definition with a texturizing spray or mousse. You can also use backcombing to create more body and shape throughout the twisted chignon.
Accessorize: Adding a few simple accessories, like pins, clips, or feathers, can give your chignon an added touch of elegance and glamour on your wedding day. Place them strategically around the bun to keep it secure and in place while still looking stylish.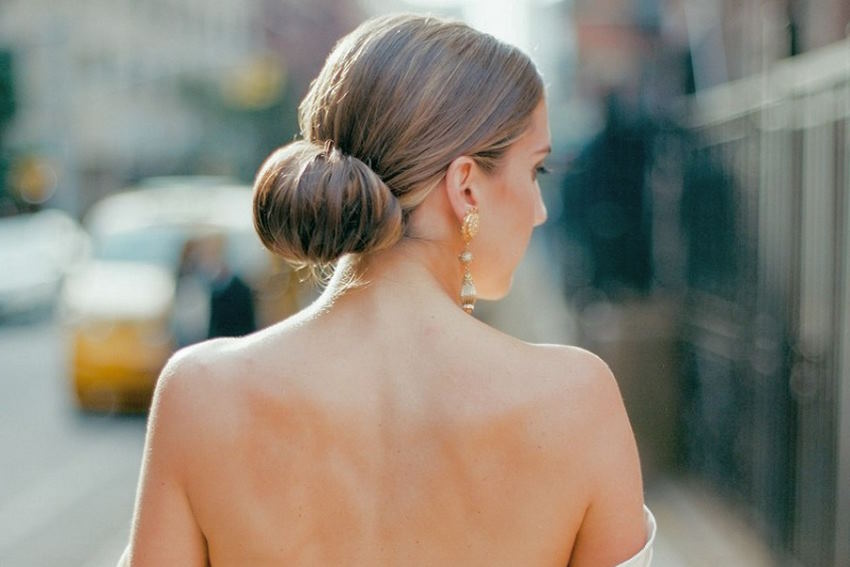 Make it unique: Personalize your look with an unexpected twist—like bringing out two sections from each side to give an illusion of bangs or adding a braid around the chignon. There are numerous ways you can make your modern chignon updo unique and special for your big day.
Make it shine: To enhance the look of your updo further, spray a bit of hair spray on it to bring out its natural luster and keep stray hairs in place. You can also add some rhinestones or other decorative pieces throughout the bun to give it an extra sparkle that will make you truly stand out on your wedding day.
Add a veil: Nothing quite completes a bridal look like wearing a veil with your updo. Choose one made from lightweight fabric like tulle, and pin it carefully onto the chignon to bring out its modern beauty.
With these tips, you can be sure that your modern chignon updo will look stylish and unique on your wedding day. So have fun with this classic style and make it truly your own!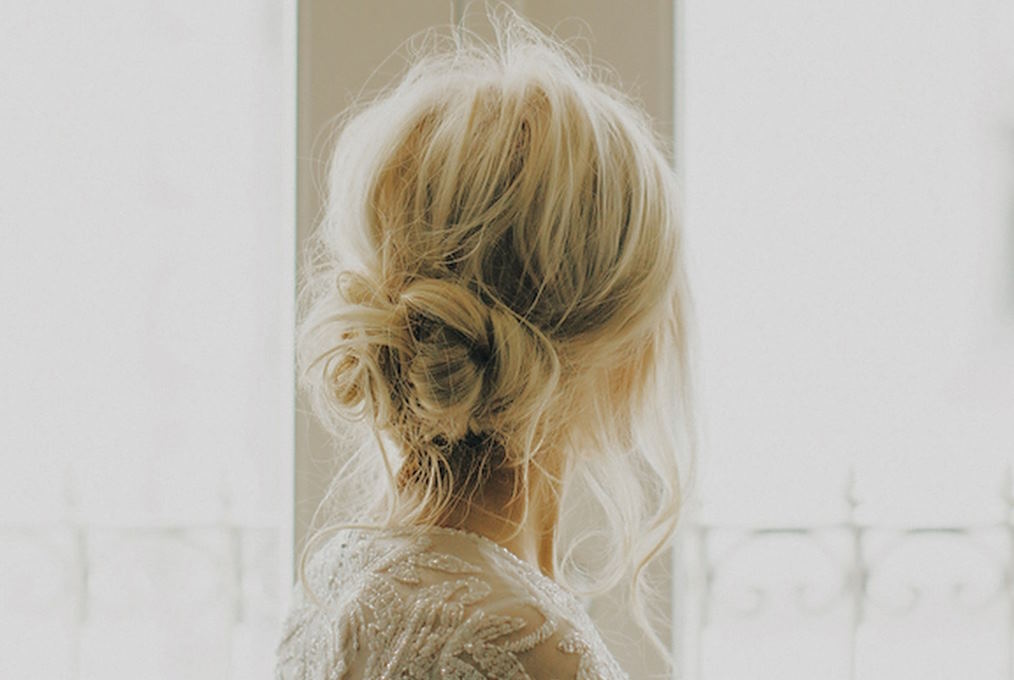 How to wear a modern chignon updo on your wedding day
When creating an updo for your wedding day, a modern chignon can be the perfect way to go. A classic and timeless look, this style is sure to impress your guests. Here's how you can create this beautiful bridal hairstyle:
Start by blow-drying your hair using a round brush to get smooth and full volume. Then use a curling iron or hot rollers to create curls near the crown of your head. Next, take small sections of hair, starting at the front and working your way back as you twist each one into place. Finally, secure each section with bobby pins or U-shaped hairpins until they are firmly in place.
Once all of the curls are secure, gather the back of your hair into a low bun and tie it with an elastic. Then take small sections from the sides of your head and pin them around the outside of the bun. Finally, if desired, you can add some accessories or floral pins to complete the look.
With these simple steps, you'll be able to create a stunning modern chignon updo for your wedding day. The best part? This style is versatile enough that you can easily change it up throughout the day for different looks!